Archaeology Month 2017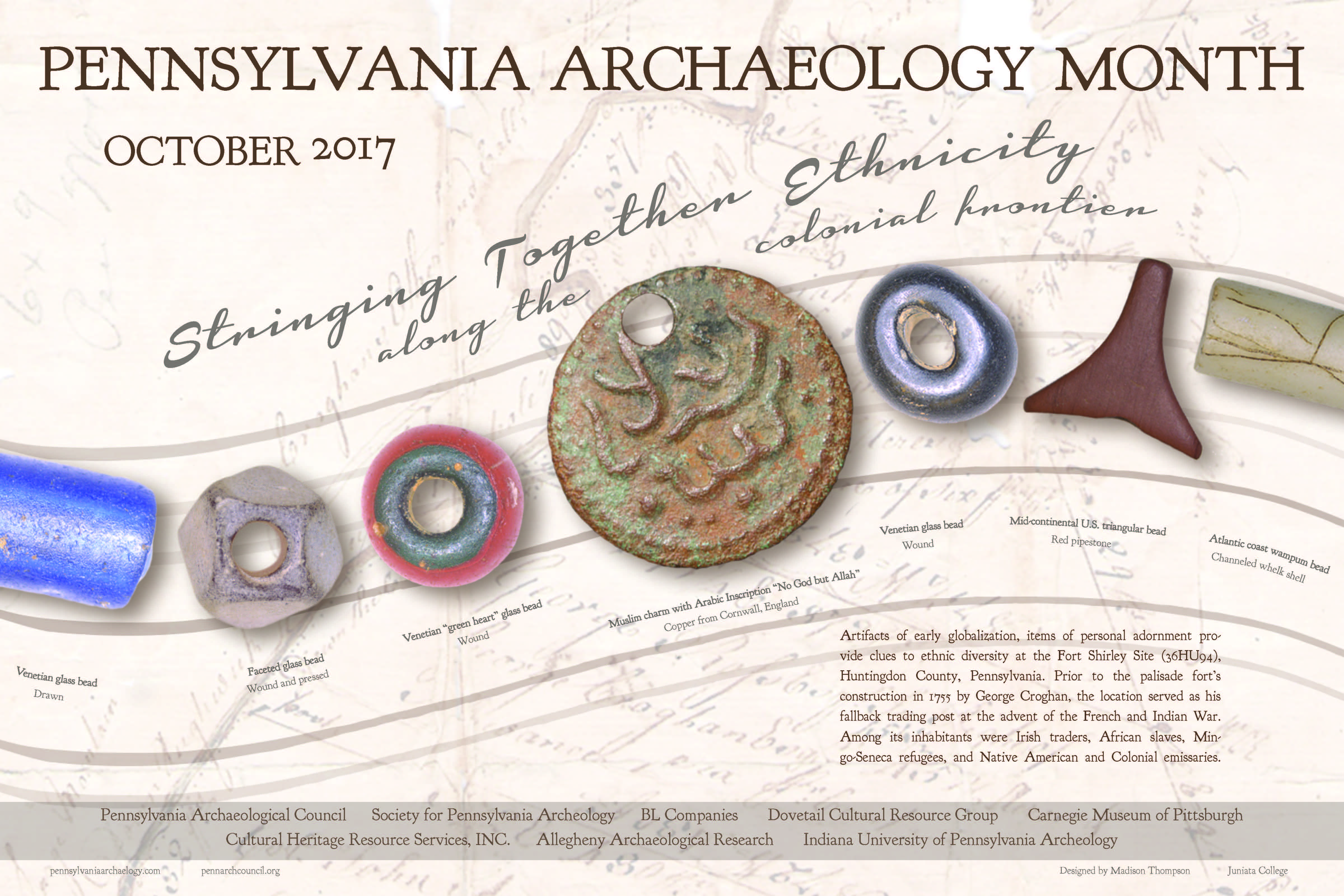 SAVE THE PAST FOR THE FUTURE
Archaeology Month is sponsored by the Pennsylvania Historical and Museum Commission, the Society for Pennsylvania Archaeology, Inc., and the Pennsylvania Archaeological Council. Its purpose is to increase awareness of the important historic and prehistoric archaeological sites in the Commonwealth. These sites are part of the heritage of all Pennsylvanians. Everyday, archaeological sites are destroyed. We hope that through the Archaeology Month events, more Pennsylvanians become aware of this part of our history and work to protect our endangered resources.
Unless otherwise noted, all events are free and open to the public.
Events to be announced
There are numerous websites where you can find further information about archaeology in Pennsylvania.
SAVE THE PAST FOR THE FUTURE